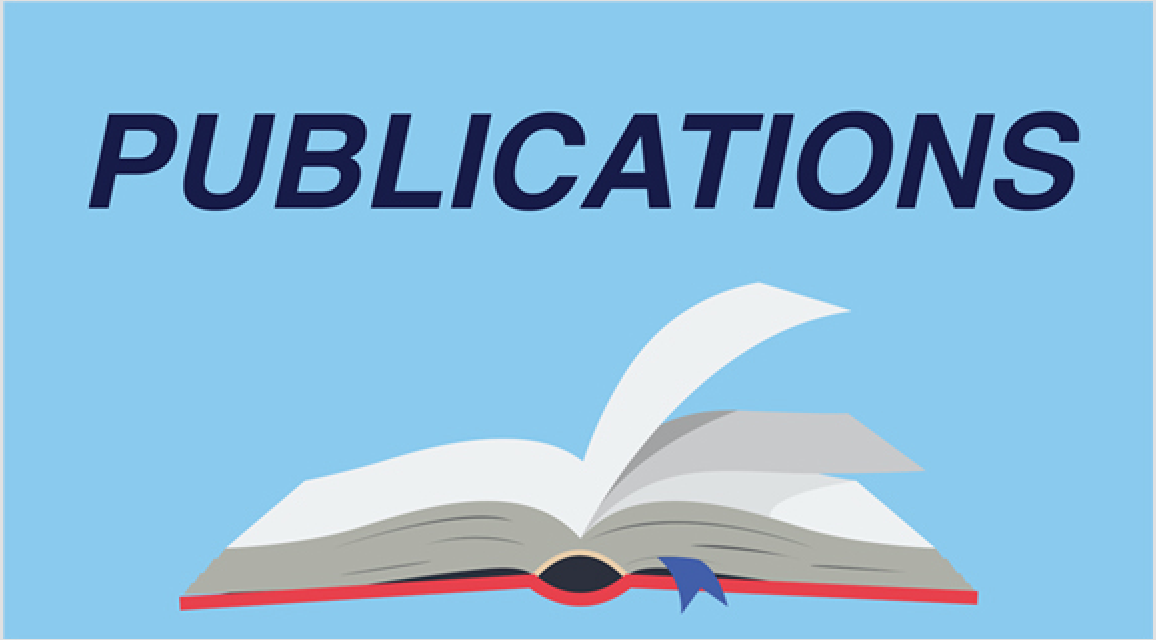 UPOU Publications is a repository of university-produced publications and journals. All contents in this site are open educational resources with creative commons license:

Publications and Journals
About the Conversation Series
The Conversation Paper Series is UPOU's attempt to capture and share innovative ideas that could impact the way teaching and learning is carried out through open and distance learning (ODL) as well as on the operations of ODL institutions. UPOU, as the lead institution in ODL in the country and in the region, hopes to spark a conversation on salient topics that are seen to have policy and operations implications by publishing these research-based ideas as an open education resource (OER) both in print and digital formats. The Office of the Vice Chancellor for Academic Affairs (OVCAA) publishes these papers as initially presented in various academic venues conducted by the university as well as from empirical studies funded under UPOU's and other external research grants. Invited papers are those that are research-based with strong empirical basis that could serve as a trigger for further conversation in the continuing discourse in open and distance learning.
About the Cover
The interconnected vertices represent the expansion of ideas as it originates from one point to the next leading up to a continuous complex exchange and production of knowledge through academic discourse between and among ODeL practitioners. The hue blue represents consciousness, knowledge, expansiveness, and inspiration which the series aims to convey.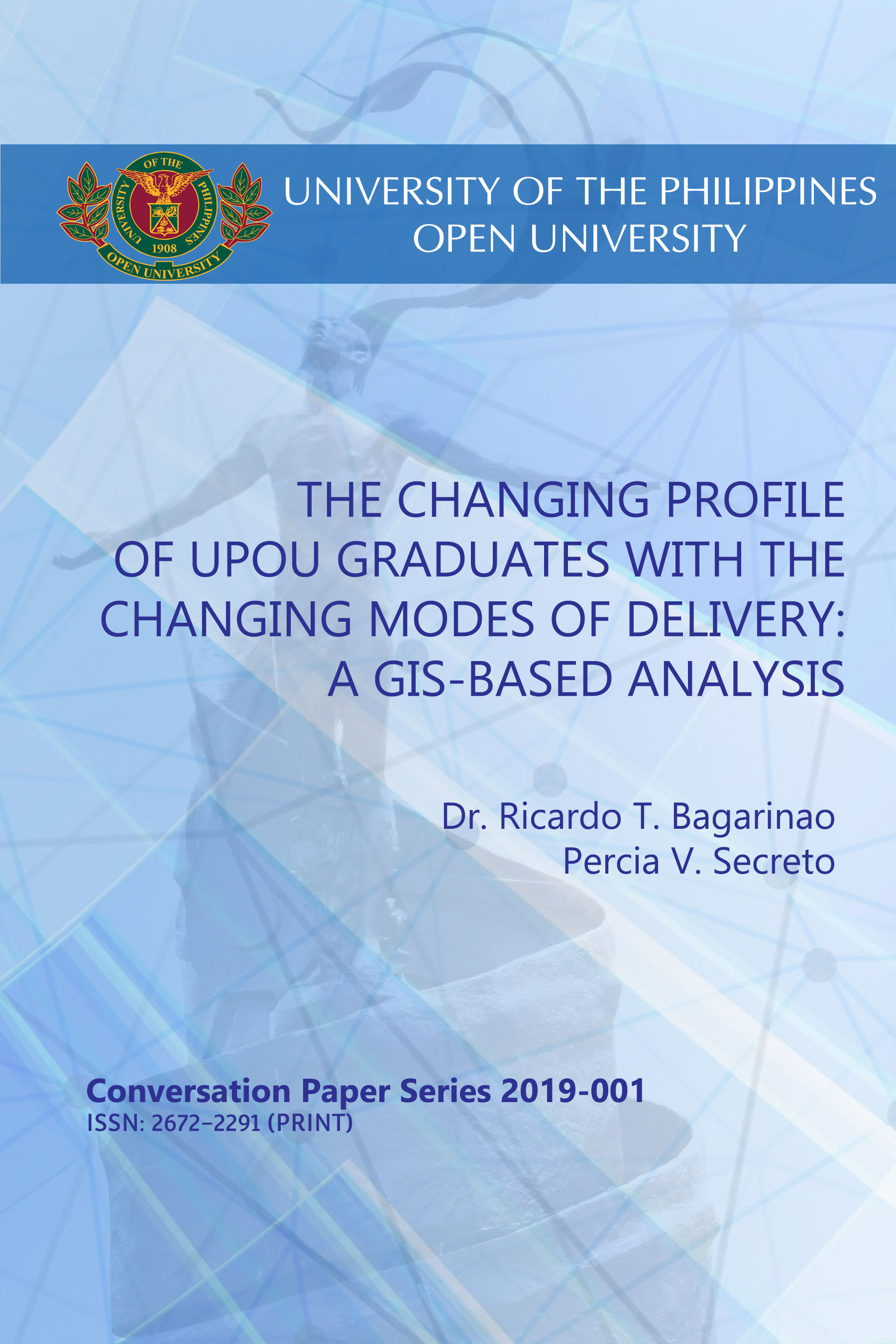 The Changing Profile of UPOU Graduate with the Changing Modes of Delivery: A GIS-Based Analysis

Dr. Ricardo Bagarinao
Download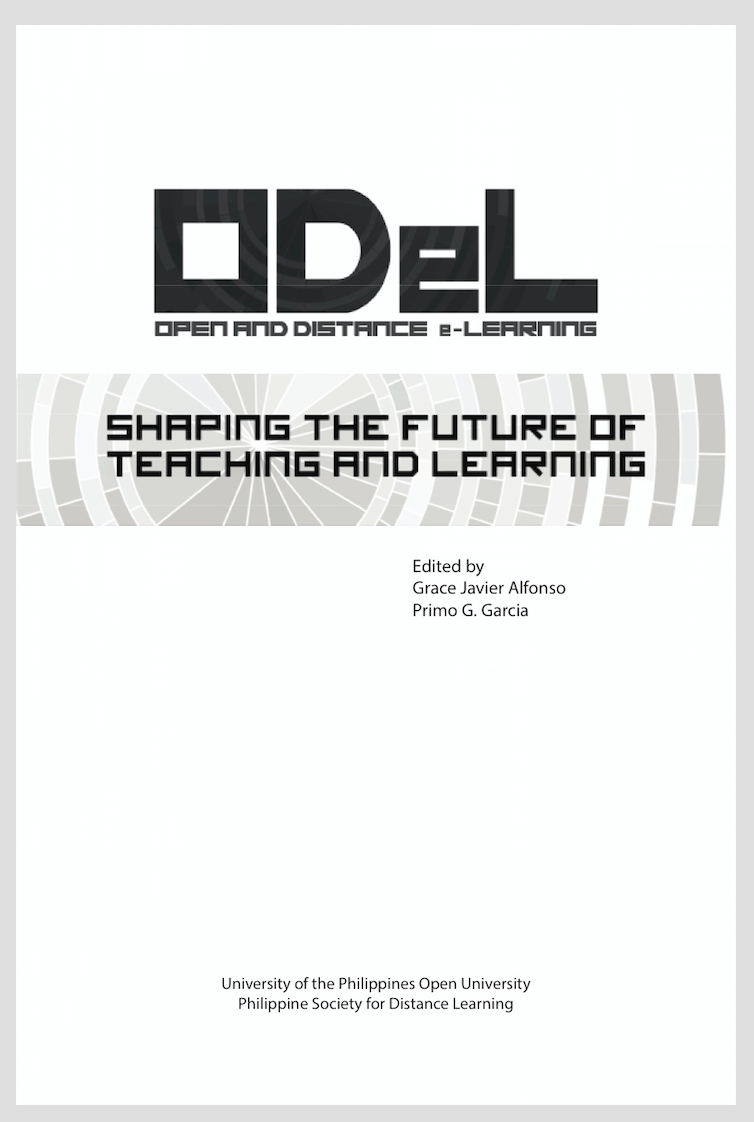 Open and Distance e-Learning
Shaping the Future of Teaching and Learning Edited by Grace Javier Alfonso and Primo G. Garcia
Download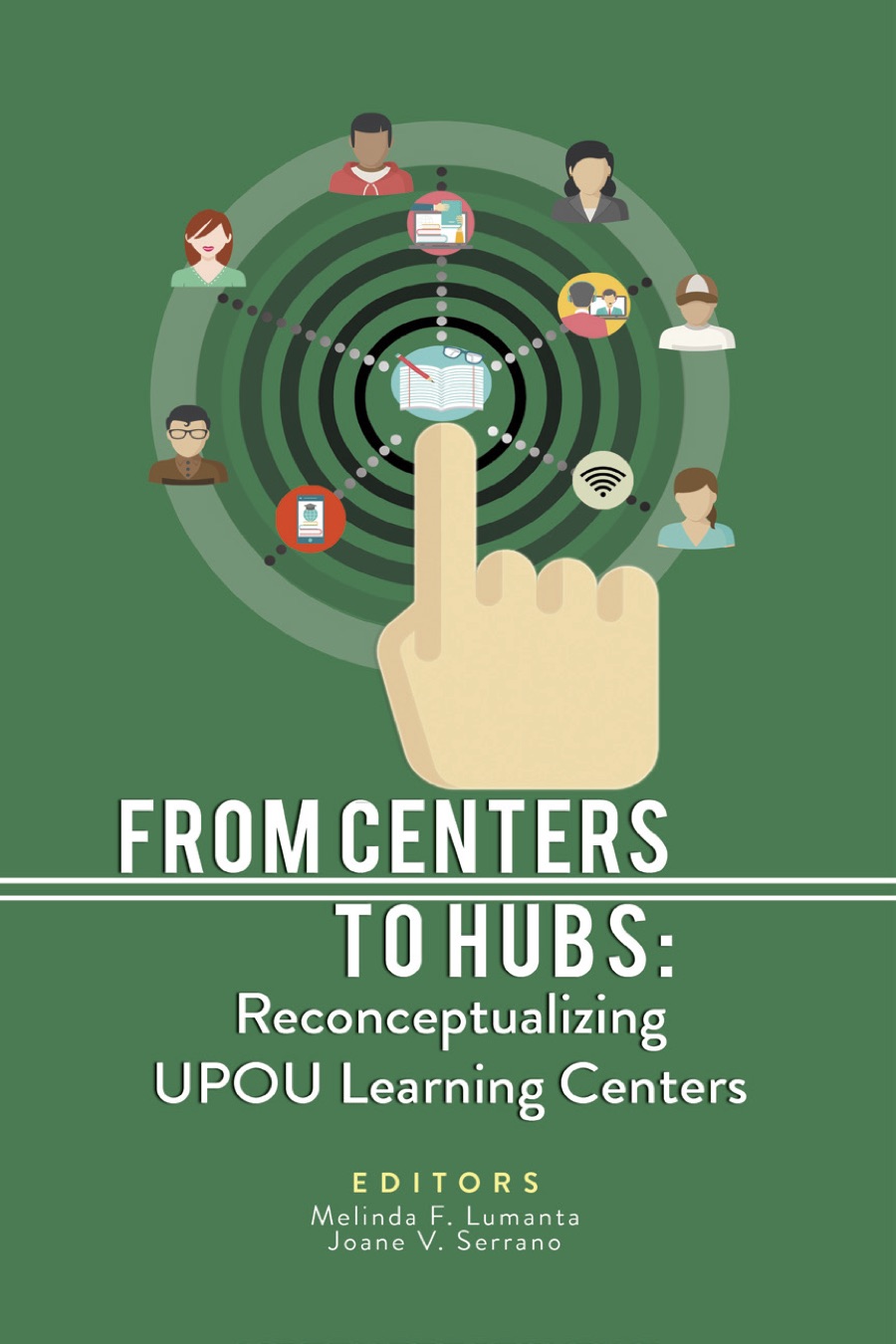 From Centers to Hubs
Reconceptualizing UPOU Learning Centers Edited by Dr. Melinda F. Lumanta and Dr. Joane V. Serrano
Download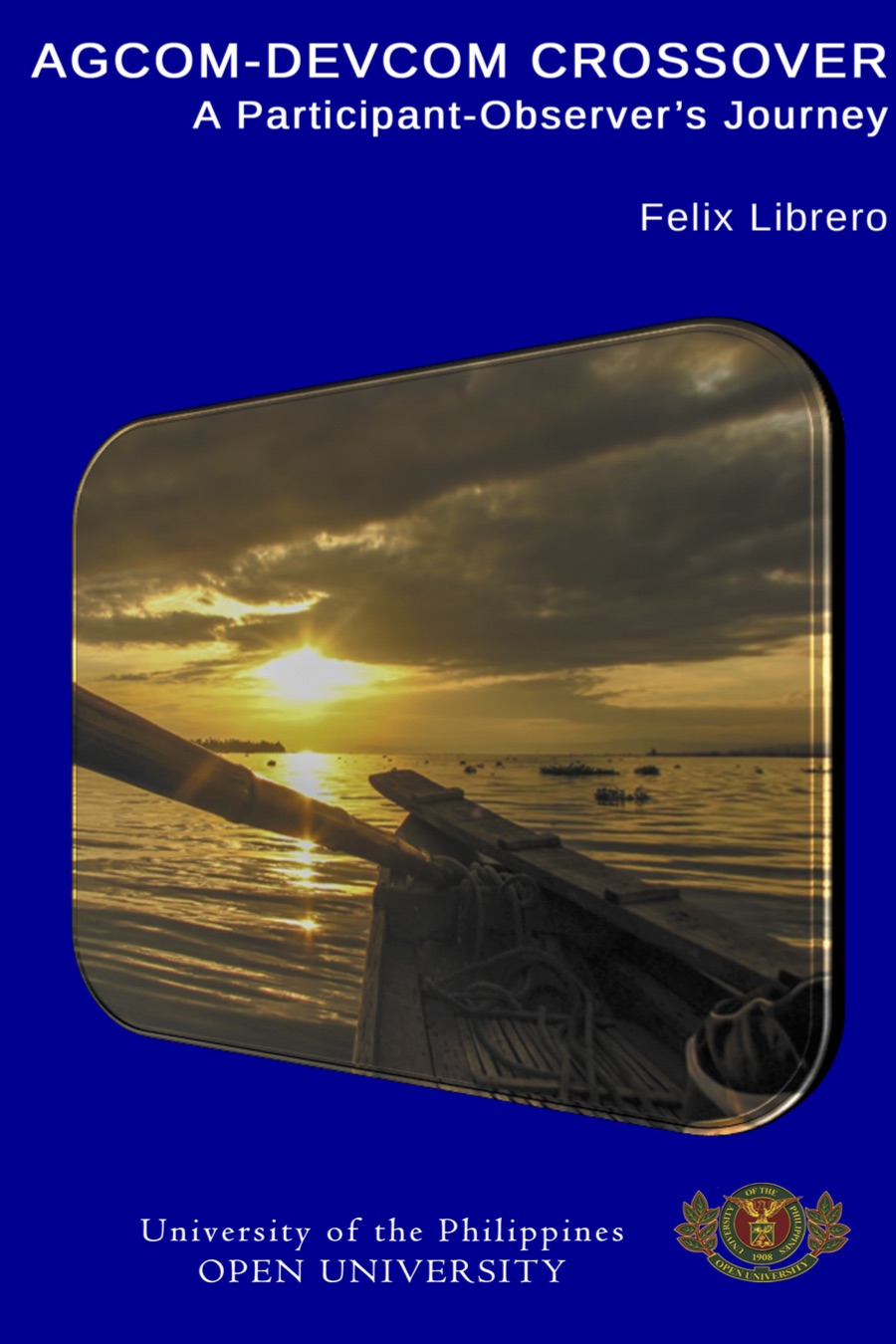 AGCOM-DEVCOM CROSSOVER
A Participant-Observer's Journey By Felix Librero
Download